Focus attention towards the content with black text on a light colored background. This is a simple PowerPoint background, where the color yellow symbolizes joy and positivity. Yellow inspires the audience, and makes them curious. Yellow is a free Household theme, ideal for a presentation about kitchen appliances and cooking recipes. The font has a high readability, so you won't have any problem reading recipe steps.
Download free Yellow Band Template for PowerPoint Online with a yellow band in the master slide. Inside this widescreen (16:9) presentation, you will find a chart, a table, along with a Raidal Venn diagram. The Venn Diagram SmartArt expresses relationship between key topics. Use the SmartArt after an introduction to all the tasks and steps involved. This is quite versatile, and works for business, education, as well as household applications.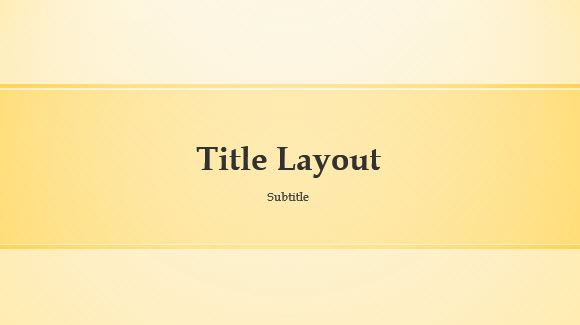 Categorize Information with Multi Bar Chart
The 3x bar charts complement the slide background, due to their light color scheme. The bottom of this inside slide features a yellow band, which puts an emphasis on the lower area. Graphs may represent income, test scores relevant information. Multiple bar charts are helpful in the analysis of data collected from the past, and to predict future market trends.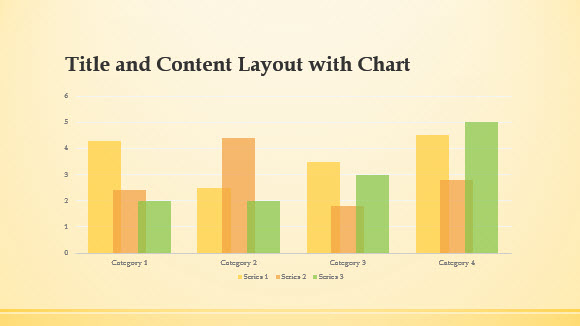 Explain Relationship Between Groups
If the participants or colleagues are divided in a group, the Radial Venn Diagram comes in handy. It shows how a task is divided into groups of individuals or teammates. You have the option to add a group or to delete it. To add another group, just select an existing group. Copy & Paste the existing group and another group i.e group 6 appears. Users have the option to change the color of any one of the groups. In case you require additional presentation tools, download free Group Project theme.