It is springtime with Cherry blossoms in widescreen (16:9) format. Florists and romance writers may find this light theme useful in interpreting their thoughts and emotions to an audience. This free PowerPoint Online theme features an oil painting canvas in its inner slides. There is also a watercolor painting theme available for amateur artists. The theme of Nature Flower Template for PowerPoint Online is artistic and ideal for students of Fine Arts, ready to showcase their project in front of an audience.
Compatible with PowerPoint 2013 and earlier releases of PowerPoint, the template can be downloaded through the link below. Upon clicking the link, you will be directed to the PowerPoint Online interface. The interface prompts you to log in by providing Windows Live Hotmail or Microsoft Outlook email id. Once logged into the system, your progress is automatically saved into OneDrive, and it can downloaded at anytime.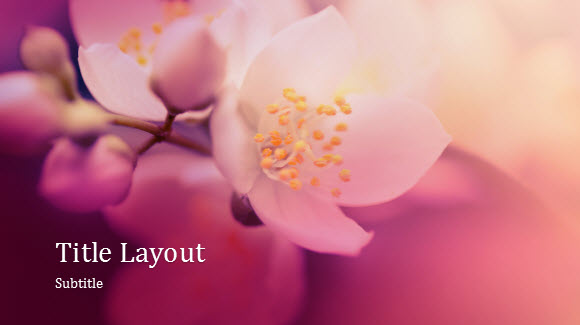 Statistical Survey of a Florist
A florist can make a report on the sales made during a particular period of times. He may also compare his net profit, in comparison to the profit made on a previous occasion with this multi bar chart theme. Those looking for productivity tools, may want to take a look at the time table scheduler theme.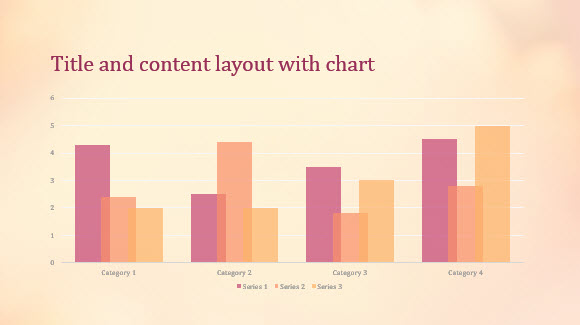 Get Smart with SmartArt
Share the Cherry Blossoms season and information regarding the beauty of this pink flower with a SmartArt. This circular graphic is useful in sharing facts about the Cherry blossom (Japanese for Sakura). An interesting fact is that, this is a flower of many different trees, such as the Japanese Cherry. The graphic in its pinkish tone goes well with the presentation, and it serves the purpose of providing a conclusion. Convey information to your loved ones with the help of this nice backdrop.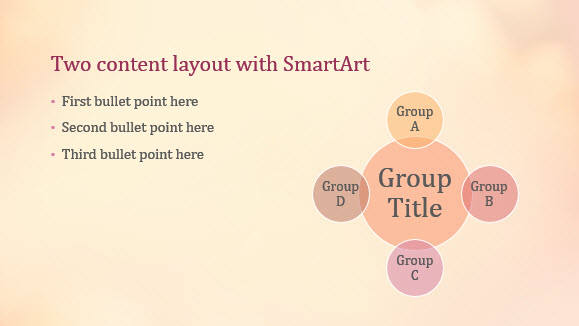 Download Link: Nature Flower Template for PowerPoint 2013