A theme is a bunch of slide elements you can apply to a presentation. Slide Themes in PowerPoint 2013 provide consistency to your work. Theme elements include Colors, Fonts, and Effects. Colors help format the text and objects. Fonts offer styles for the title and subtitles, while Effects provide a coordinated formatting option. In case you are not satisfied with generic PowerPoint background of a theme, do learn how to change Presentation background.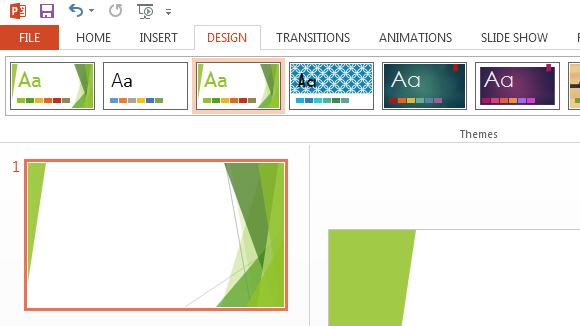 How To Apply a Theme
Upon applying a theme, the fonts, colors, and effects are changed. To apply a theme, navigate to the Design Tab on the Ribbon. Click on one of the themes. In this free PowerPoint tutorial, we have applied the Facet theme. If you want to apply a theme to selected slides only, manually select slides by pressing CTRL and Left-Click on the slides you choose. Now Right-Click on the theme to be applied, and click "Apply to Selected Slides."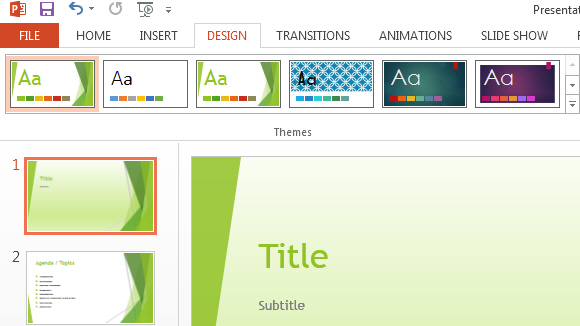 How To Modify a Theme
Once a theme is applied, you do have privileges to edit it. Modify the theme by mixing and matching different color combinations. To modify a theme, click on the Design tab. Locate Theme Colors, Theme Effects, etc, in Variants group.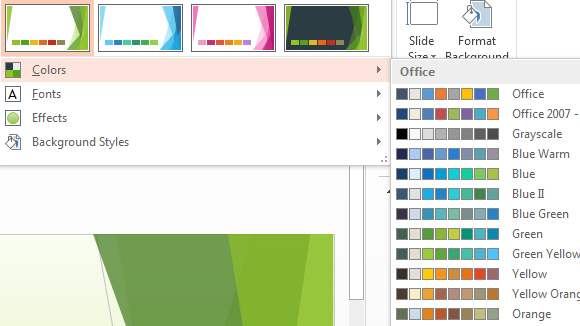 Modify Existing Theme Colors
To customize the theme to fit your company, you can modify the color scheme used in presentation. Click on Design tab on Ribbon. The Customize group has a button called Format Background, click it. You will see the Format Background pane. Select Gradient fill and adjust the Gradient stops to make a precise color selection. Any new theme color you make becomes available in other Office tools as well, such as Microsoft PowerPoint.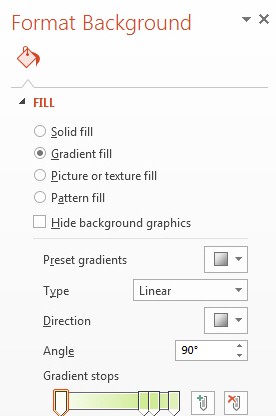 Download ready-made theme templates for PowerPoint 2013 related to your area of interest. Now that you have learnt how to work with Slide Themes in PowerPoint 2013, you may also learn how to Insert Symbols & Equations in PowerPoint.