If you've ever given a PowerPoint presentation, then you may have noticed that keeping on track can be an issue. This tends to happen in longer presentations. People tend to ramble and go off on a tangent without even noticing it. And before you know it, you've already used up the time you were allotted.
Another thing that can happen is that Sometimes you might not remember something. Especially if it is not written on the slide that you're presenting. That is what presenter notes are for.
What Are Presenter Notes or Speaker Notes?
Notes, also called Presenter Notes or Speaker Notes is a feature in PowerPoint. Notes are added to the presentation as a reference for the speaker. The presenter writes some important points to help him/her remember. Every slide can have notes added to it.
These notes can be viewed on the presenter's screen, printed out, or even viewed on almost a device after converting to PDF format as needed.
How To Add Presenter Notes in PowerPoint 2013 (and 2016)
Adding presenter notes to PowerPoint slides is very simple.
Open the PowerPoint presentation that you want to add Presenter notes to.
Now, click the Notes button located on the bottom of the PowerPoint window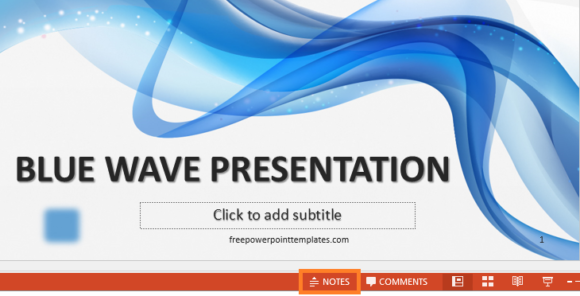 Once you click the Notes button. You should see this new bar appear.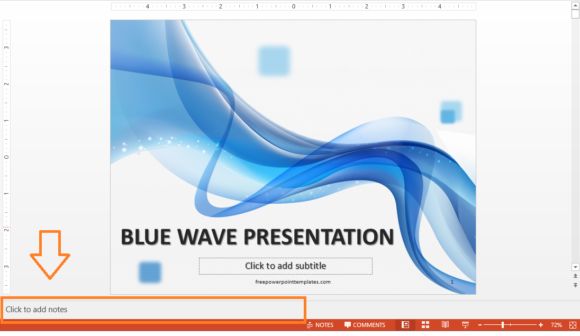 (Please click here to download the PowerPoint Template used in this example)
It says "Click to add notes". Click on that bar, and start typing to add notes to the slide.
Repeat this process for each slide to add notes where needed.
How To Use Presenter View in PowerPoint 2013 (and 2016)
Click the VIEW tab from the ribbon toolbar. Now, click the Notes Page button as shown below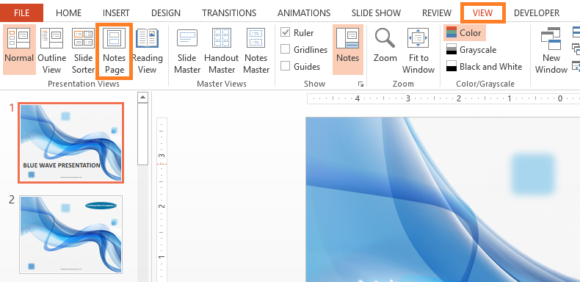 A preview of the notes pages should appear as follows. This is what the Speaker notes would look like if they were printed.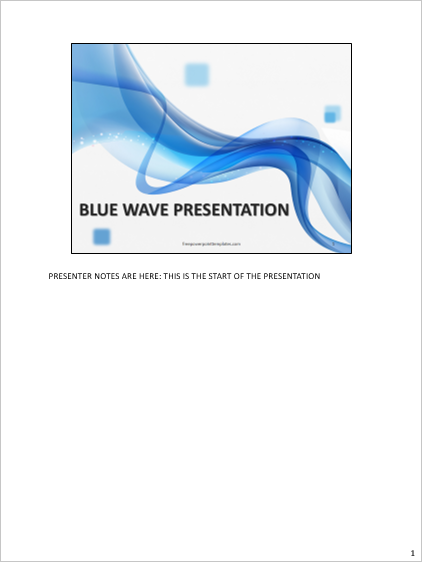 As you can see, there's lots of space for speaker notes. You can print these on paper, view them on a separate monitor, or view them on a smartphone or tablet in PDF format. In PowerPoint 2013 and PowerPoint 2016, you use two monitors and use the Presenter view feature to have one screen for presenter use and the other for audience use. You can click here to learn how.