Images are the most common element of any presentation after text. Here, we will be talking about some things that you should keep in mind when choosing images for your next presentation.
A Picture is Worth a Thousand Words
A picture might be worth a thousand words, but they can also be distracting. Don't let a thousand words take power away from you message. That being said, a relevant visual will help attract the audience's attention towards your presentation slides.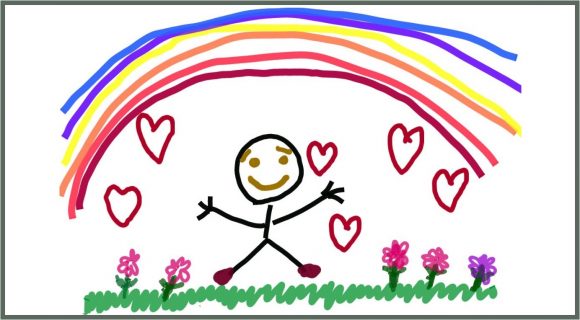 Graphics Add Flavor
Graphics are often used to set the mood of the slide. Its a good way to have the slide mirror what you're trying to express with words. An incompatible graphic will confuse people, even if it looks beautiful. Try using a nice pattern as the background when you want the slide to look beautiful.
Is It Too Late to Use Clip Art?
Using clip art is not seen as progressive by most people familiar with older versions of Microsoft Office. However, you should be fine as long as you use relatively high quality vector graphics.
Using Photographs on Presentation Slides
Photographs are probably the most common type of images shared on Presentation slides. Maybe a photograph you took yourself, a picture you scanned, or one that you found online (with a CC or Public license). Try not to use ones that you've seen used quite frequently.
One important thing that you really need to be careful of with photographs is their color. Make sure that the image is contrasting with the color of the foreground text. Also make sure that the colors in the picture work well with the overall theme of your presentation.
Modifying Images in a Presentation Slide
Editing is often needed to make pictures suitable to be used in a presentation. Some common editing tasks can be performed from within PowerPoint. These include resizing, cropping, and changing the colors of the image.
Size of an image can be changed by clicking and dragging the side handles of the image. Use the corner handles to keep the image in proportion. Otherwise it might seem stretched or distorted.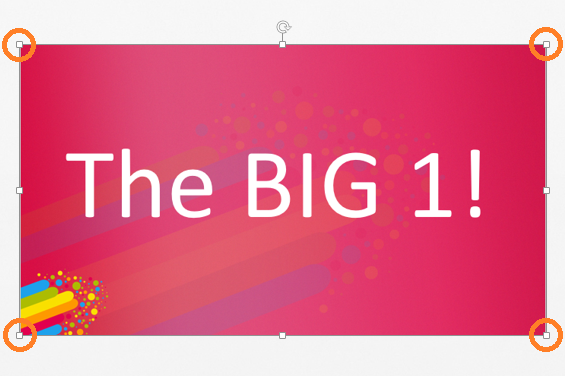 Crop the image to make it smaller. This will make a portion of the image disappear. Right-Click the image and look at the options that appear. Click the crop button and the edges of the image should now change. Click and drag the new handles to crop.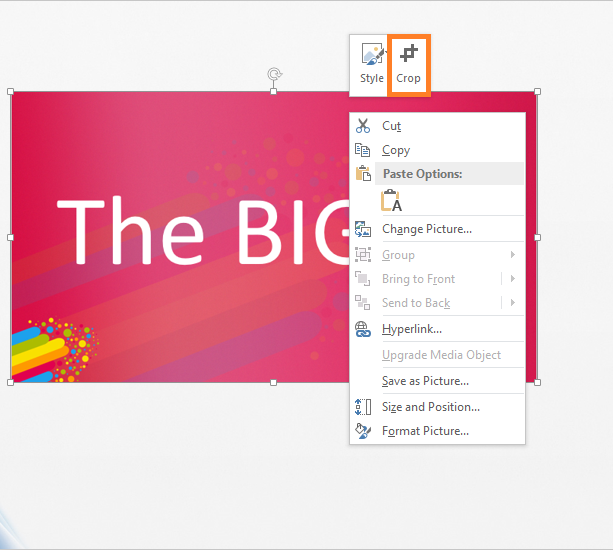 Brightness and Color
Brightness settings can be changed to make a dull image come alive on a dim projector screen. These settings can also be used to give the image proper contrast compared to text by making the image dull.