While transition effects provide an animation between slides, the animation feature itself refers to a lively graphic or chart. Animating text or an object is a sure way to grab the attention of the audience. After learning How To Animate a PowerPoint Presentation, you can add multiple animations in the same slides, one after the other, and decide the order in which they appear. PowerPoint 2013 PC also gives the option to set a trigger movement of the mouse, as a start condition for the animation to play. Learn these free presentation tricks and apply them on a free PPT theme.
How To Apply An Animation
First, Insert an object, or insert text. Highlight the item and click the Animations tab on the PowerPoint Ribbon. Now select the appropriate animation effect from the Animations group. Click the more button to view additional effects, such as Entrance effects, and Exit effects.

Apply a simple variation or a change in behavior to the selected effect through the Effect Options button.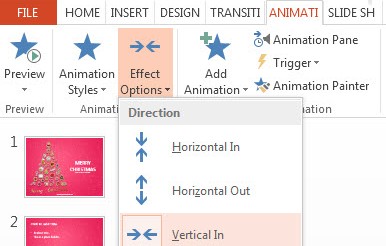 Add Multiple Animation Effects
Now click the Add Animation button in the Advanced Animation group. Add as many animations as you like and set their timing. In case of multiple animations, move them earlier or later from the Recorder Animations options under the Timing group.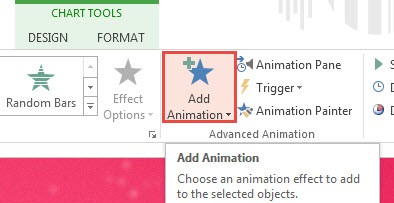 Set a Trigger
The default option plays all the animations, one after the other, following successive clicks of the mouse. But, now you have the option to play only as many animations you require. A trigger is simply a specific mouse event. Select the trigger movement by selecting a particular animation. Select the animation by clicking its corresponding number sign, visible at the left hand side of the slide. Now click the Trigger button, and choose the mouse event from the Advanced Animation group.

Below shows the still of a free Holiday slide, in the middle of an animation effect.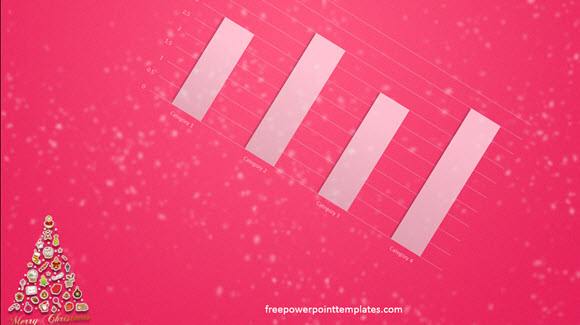 Below displays the slide, at the end of the animation effect.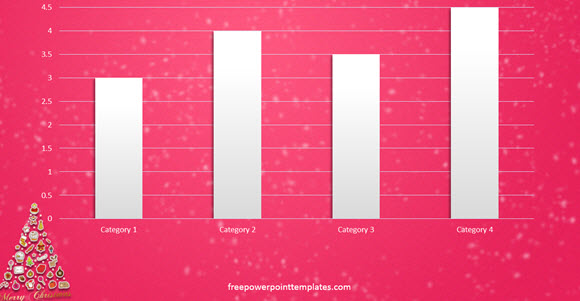 The tutorial above on How To animate a PowerPoint Presentation was constructed from the inner slides of free Christmas PowerPoint theme.