Many professionals get into the habit of delivering presentations regularly. For some it is a monthly sales report, for others a weekly project update, a monthly financial summary, or something else. If you've been delivering presentations for a while, then the audience will expect something similar from you every time. Which makes it very difficult to change the way you make presentations. Today, we'll be talking about things you need to consider when delivering presentations long term.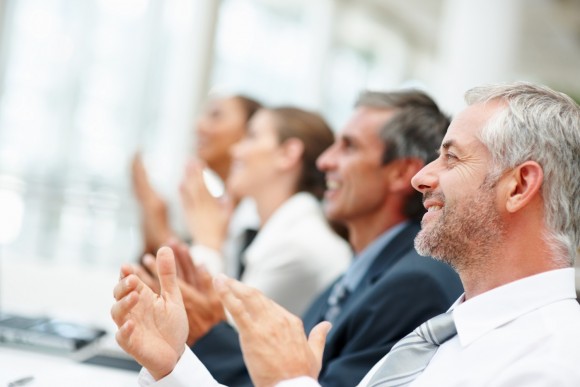 Learn New Things, But Don't Apply Them Carelessly 
Experienced PowerPoint presenters can really appreciate the value of new lessons in better presenting. Some are so excited when they learn new things that they want to use all of them in their next presentation. Don't make this mistake!
Why Not?
You shouldn't apply too many new things to how you present information visually. This is because your audience might not be able to handle this sudden change. They are used to seeing a certain type of presentation from you. Changing things too much can actually confuse them and hinder their understanding. You might even be told to go back to the way you made slides before.
Change At A Pace That The Members of The Audience Are Comfortable With
When you make new slides for your new style of presentation, introduce the new ones almost ten percent at a time. So, for example in a 20 slide presentation you would change only 2 slides at a time. This approach works because the audience is familiar with most of what they are seeing.
10% Change Per Presentation 
At this rate of change, it can take a lot of time to cover the whole presentation. For a monthly presentation of 20 slides, changes at 2 slides per month will take 10 months. That is almost a year before all slides are converted to the new style. So, it can take a while. However, you have to make improvements at a pace that the audience will not reject. Start from the most important slides so that the most important information gets presented effectively.
Related Resources:
10 Tips For Making Effective PowerPoint Presentations
7 Things To Improve Your Next PowerPoint Presentation
4 Ways To Make Professional Looking Presentation Slides
How To Make Memorable Presentations?
Images:
[CC BY 0] via public-domain-image