Ever wonder it was time to reshape your team's strategy? Add another dimension to your coaching with this dark basketball theme. Analyze performance or give tips with charts and SmartArt available at your disposal. The layout it widescreen (16:9) which supports most LCD and LED displays.
Free Basketball Template for PowerPoint online is a classic sports background with an image of a playing surface. Basketball is a team sport, so, in order to keep the team motivated, discuss every detail of the game with them. Email this presentation to team members and give them your undivided attention with this free PowerPoint background.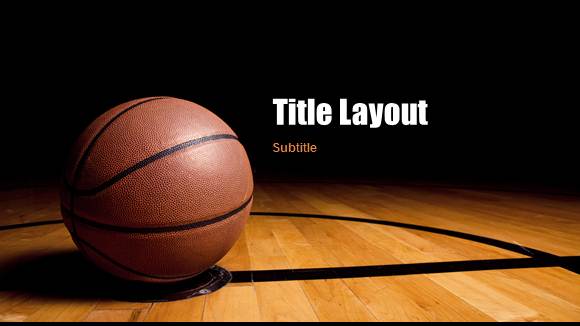 Motivate the team by inserting pictures of your big wins. Caption each picture and re-live the moments which brought you together. If you are about to make a photo album of your team, take a look at free Pictures template, which can be modified to fit a sports theme.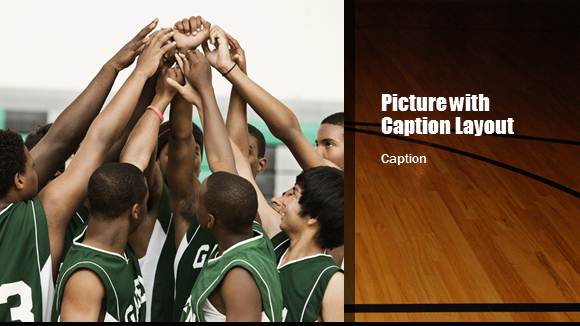 Analyze NBA stats, such as player scores throughout an entire tournament. Outline the standout performances and encourage the player to perform in the future as well. If you are interested in having a detailed statistical analysis, check out free Mathematical theme for PPT.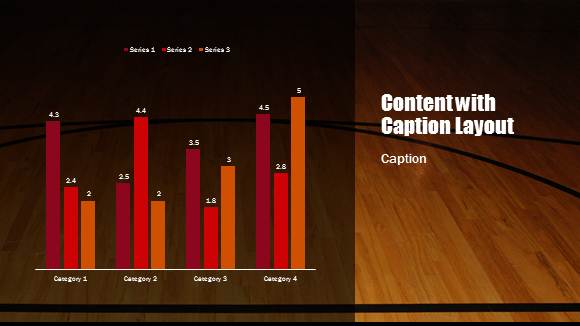 Make future analysis of individual player performance and fitness routine through free fitness PPT background. Separate players into different categories, depending upon their technicality, speed, and scoring with this table. Write down a description of the data using bullet list.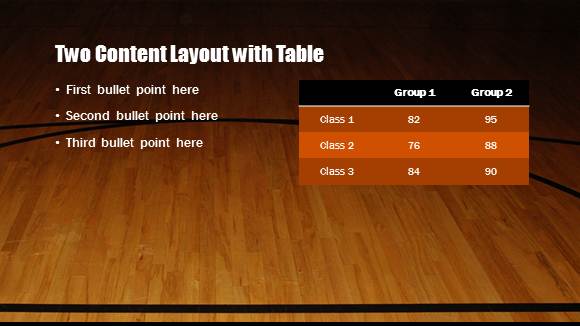 Free Basketball Template for PowerPoint online is cloud ready and users can start working on it right away with a Microsoft Email ID. Upon logging into Word Online, you have the option to save it onto your computer, and launch it with Microsoft PowerPoint 2010 Mac and PC, along with other releases.