Most business themes lack an attention to detail, whereas, the free business diamond PPT Online theme adds a detail with its diamond grid. Scientific and business oriented at the same time, the grid pattern is visible in the title, as well as inner slides. The background is quite fade and does not divert the attention of the crowd. In case you are interested in simple or plain designs, do check out free Green Metal slides and free Tan themes.
Make a detailed business report with the help of a bar chart, a 3×3 table, and a SmartArt graphic. This free theme for PowerPoint is available in widescreen (16:9) format. There is a red line at the bottom of the title placeholder. The red line emphasizes the title. The line is a simple, yet effective tool in focusing the attention of your audience. The subtitle is also in red. You may consider increasing the font size of the subtitle, as it may be hard to read for those sitting in the backseats.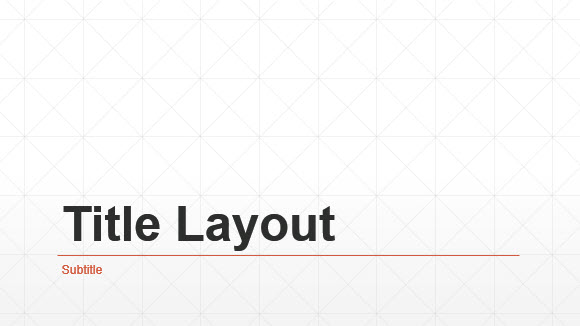 Have an Actionable Approach with SmartArt
Explain a linear operation with arrowheads through this action slide. Explain the critical steps in a business report or a SWOT (strengths, weaknesses, opportunities, and threats) analysis. The arrowheads provide ample space to write a description of each task. Write down the title of each step inside the circular placeholders.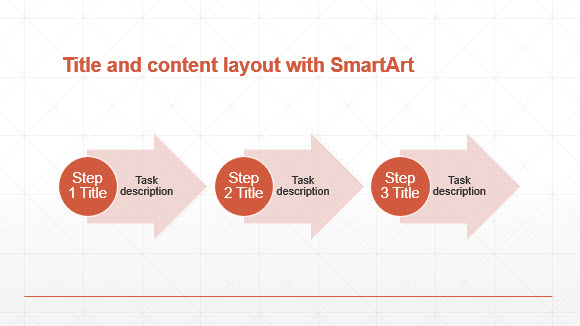 Add Variety To Inner Slides
The presenter of this business theme for PowerPoint Online has the option to use different color diamond grids. The grid color varies from gray to orange in the original theme. This is useful, especially, in case of those presenting in tandem. Each presenter has the option to use a different color grid.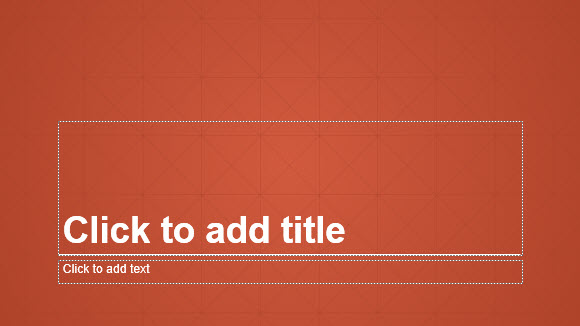 The presentation is available for free through PowerPoint's official website. It is also compatible with PowerPoint releases on Mac or PC.