When you're giving a PowerPoint presentation, you have the option to record the presentation with narration while using the mouse as a laser pointer. This is usually done if you want to make a video of the presentation and upload it online or if you want to send the presentation as an email as a show file. Slide timings are used to change slides automatically one after another. Here, we will discuss two ways to change slide timings.
Set The Slide Timings Manually
You can use this option if you don't want all slides to change at the same constant time. Click the slide whose timing you want to change. Click TRANSITIONS from the ribbon toolbar.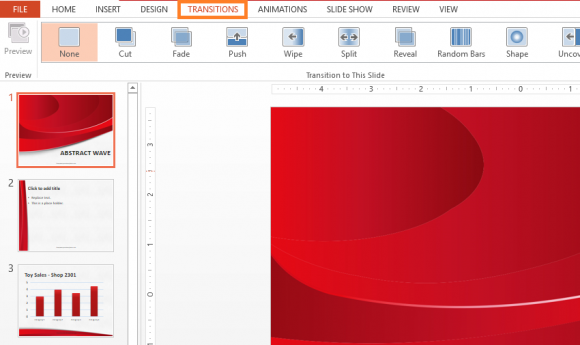 Under Advance slide, look for a check-box labeled After, and change the duration. Notice that you can still choose to manually change the slide whenever you want by keeping the default On Mouse Click check-box checked.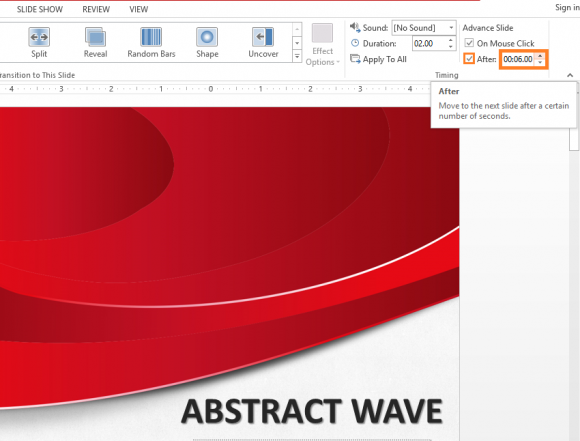 How To Record Slide Timings 
Recording slide timings is an easier way to set variable slide timings. You can give a mock presentation and record how long the slides should appear. You also have the option to record audio narration and movements of the mouse pointer, which you can turn into a laser pointer.
Click SLIDE SHOW from the ribbon. Click the button labeled Record Slide Show and choose one of the two options.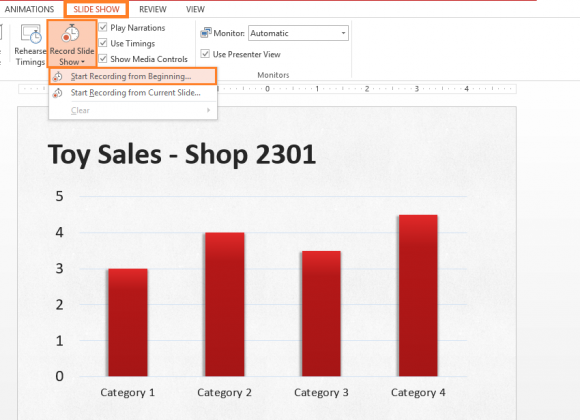 (Click here to download this PowerPoint template)
Choose the correct boxes depending on what you want to record. You have the option to record both Slide and animation timings & Narrations and laser pointer movements. Click Start Recording to begin.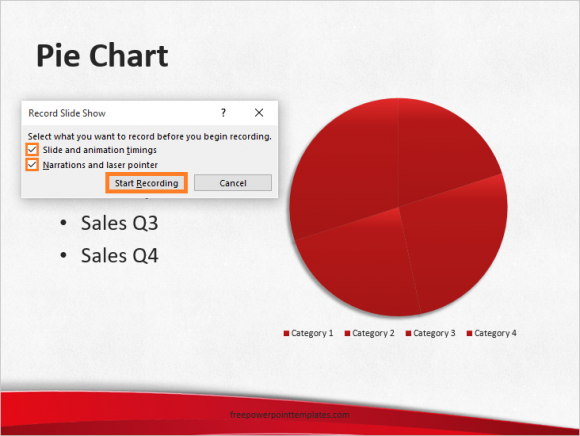 You can click the pause button to stop recording at any point.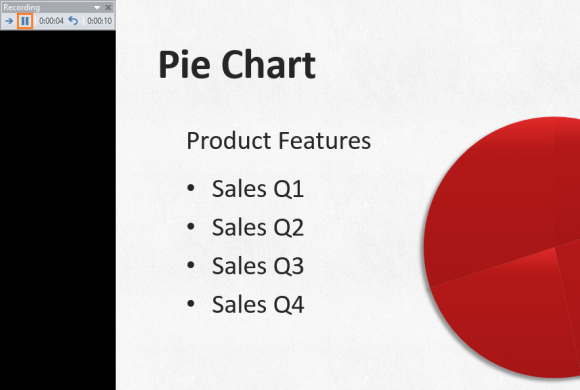 Right-click and click End Show to end recording.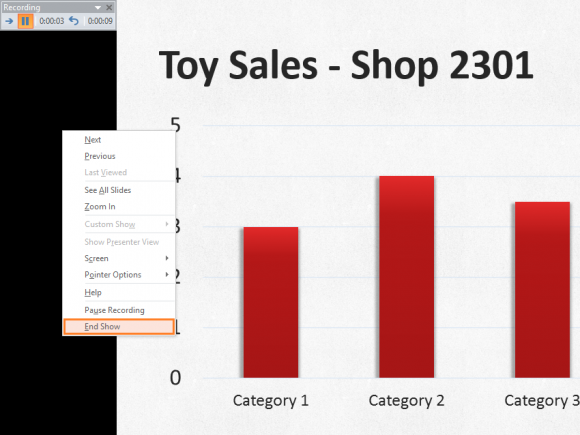 How To Turn Slide Timings?
You can choose to turn slide timings off if you want. This will not remove slide timings, only disable automatic slide changes from occurring. Click SLIDE SHOW, and click Set up Slide Show.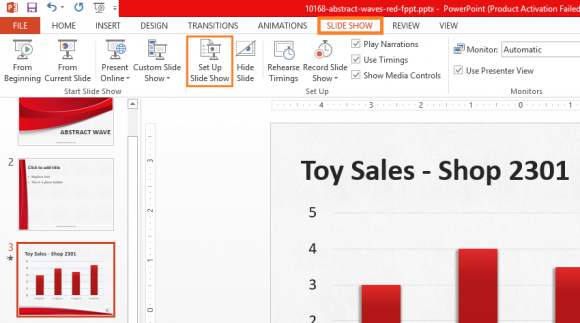 Under Advance slides, click the radio-button labeled Manually to turn-off automatic changing of slides. To turn it back on, use the other radio-button labeled Using timings, if present.