Free education chalkboard template for PowerPoint is an educational slide design for an illustration in the class. Teachers have the option to take the chalkboard to PowerPoint and make their lectures cool and fun. This classroom theme makes use of colors you find in a school environment, such as light yellow and gray. Write down the lecture topic along with its description with a gray font option, just like the way you write on the board.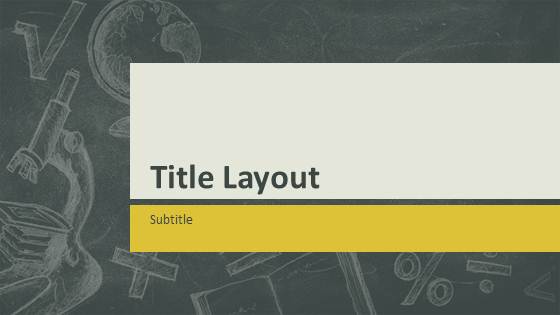 Inner slides are designed specially for the purpose of delivering a business or management lecture. Teachers of Statistics, Linear Algebra, Trigonometry, and Actuarial Sciences may find the charts, tables, and SmartArt particularly useful. Charts are represented by different colors, and each segment is assigned a separate category. Choose from other education and business themes, such as free Quiz background and free Brochure PPT theme.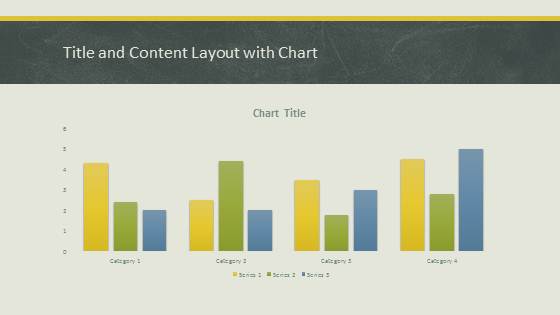 Make a quantitative analysis of the data using bullet lists and by structuring it in the form of a matrix. MBA students are required to make statistical analysis, feedback reports, and corporate analysis as part of academics as well as during professional lives. If you are a student or professional, make a positive impression on the audience with free chalkboard theme in 16:9 format, for Microsoft PowerPoint 2010 Mac and PC, along with Office Online.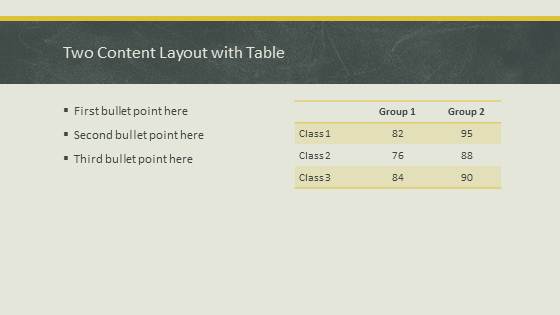 Add another dimension to your lecture or final year business project by inserting SmartArt into the presentation. It is hard to get the audience focused on information that does not fit a chart or a table. The only way to highlight such details is through the SmartArt feature available in Microsoft PowerPoint. To access SmartArt, click "Insert" on the Quick Access Toolbar, and then click "SmartArt". Find other visually appealing free PowerPoint backgrounds, such as Fitness Routine PPT theme.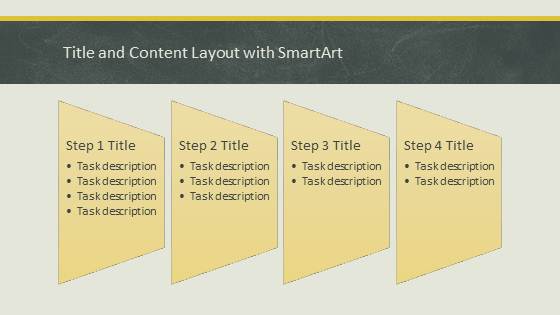 View and download free Education Chalkboard template for PowerPoint using Office Online.