Reunion Photo Album Template for PowerPoint Online is a (16:9) widescreen design that lets you share reunion and graduation / convocation photos with the entire batch. This is different from Instagram and EyeEm as it opens up 21 different picture layouts, and an option to add text to the slides as well. Additionally, you can write-protect the photo album, so that no one can edit or save its contents. Just open Office Online or Office 365 on your PC, Mac, or Smpartphone, and drag the pictures into position. Additionally, there is a free Photo Album theme for those who want to share family reunions and long time meetings with partners.
Bold Pictures on a Black Background
The master slide shares memorable moments in a person's academic life. To insert your own picture, just select the title picture and press the Delete key.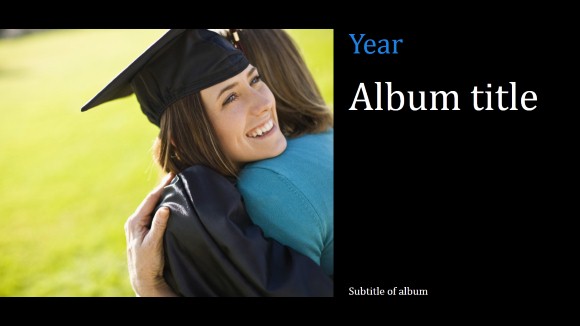 An empty picture placeholder is seen. Click the central button to insert a picture from your desktop computer or smartphone.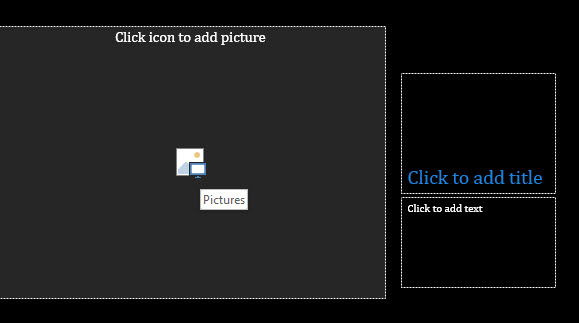 Browse your primary disk or removable memory. Select the picture and press the Insert button. The picture in its original dimensions is inserted into the presentation. Re size the image, or crop if necessary. There are 21 different placeholders to choose from, so it might be a good idea to choose the placeholder which matches your image dimensions, such as (16:9) widescreen or (4:3). You can also combine this photo album with other designs. You may add the picture slides with a free Birthday Invitation theme or relive those vacation pictures with Nature Landscape PPT background.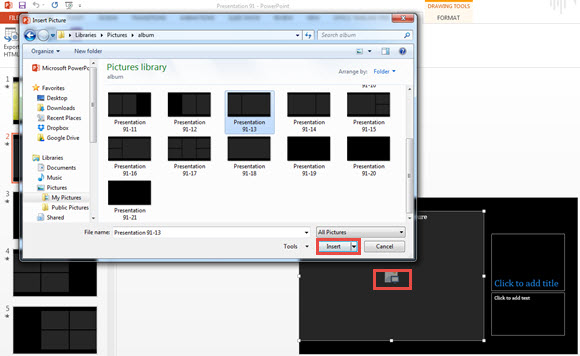 Share photos with friends & family with this free Photo PowerPoint design. Just follow the link below and press the download button on the office website. To view or start the download, you require a working Windows Live ID, or a SkyDrive account.